Friday Night Services, in-person or virtual, begin at 7:30 pm, Oneg following
Shabbat Morning Services (temporarily suspended) begin at 10:15
(Preliminary Service at 9:45)
Kiddush Lunch (temporarily suspended) following with 1:00 Torah Study
The Shofar, Etz Chayim's July Newsletter
Etz Chayim & Jewish Community Calendar
Members Join our FaceBook Group
---
What A Community! We painted the building together! Then breakfast was served to the painters. Thank you to all who participated in organizing us, painting, serving breakfast & cleaning up afterwards!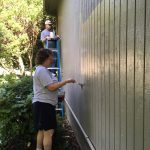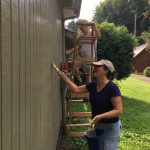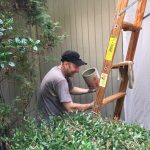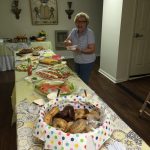 ---
Sukkah Construction! Thanks go out to those who helped build and decorate our sukkah this year!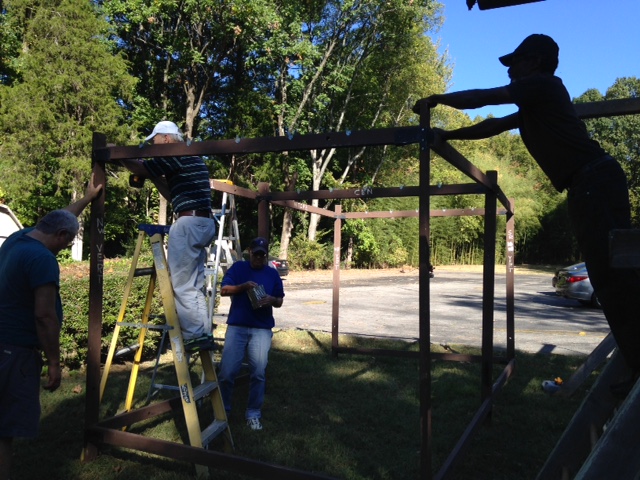 ---
Purim!

Some of our local BBYO members did the Purim Spiel to wide acclaim! We all enjoyed a Hot Dog Supper and delicious homemade hamentaschen!
.
.
---
The Great Big Challah Bake
We participated in The Great Big Challah Bake, a worldwide event for Jewish women to emphasize the significance and symbolism involved in baking challah for Shabbat. We had lots of fun and our challah turned out beautifully!
.
.
.
.
.
.
---
Rabbi Stephen Listfield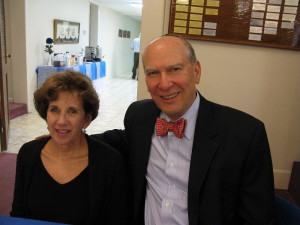 Rabbi Stephen Listfield visits 9 times throughout the year. He comes to us on Rosh Hashannah and Yom Kippur; and for seven busy and fulfilling weekends.  He leads Erev Shabbat and Shabbat morning Services. After the Shabbat Luncheon, he conducts a learning/study class. On, Sunday we have a brunch with time to chat with the Rabbi.
Rabbi Listfield lives in the Atlanta area, where he is retired. Sometimes his wife, Leslie, visits too.
Stephen Listfield earned a BA from Rutgers, where he was Phi Beta Kappa and graduated Magna Cum Laude. He continued his studies at the Jewish Theological Seminary, graduating in 1974 as the class valedictorian.  He also studied at Princeton and at Yale Graduate School, as well as the Sorbonne in Paris and the Hebrew University of Jerusalem.
Our rabbi has led congregations in Washington, DC, Florida, and Pennsylvania.  He was a congregational rabbi both in his native New Jersey and in his "adopted" state of Alabama (Agudath Israel Etz Ahayem in Montgmery from 2002 through 2006).
See Rabbi Listfield's Message in the Rabbi's Corner