Friday Night Services, in-person or virtual, begin at 7:30 pm, Oneg following
Shabbat Morning Services (temporarily suspended unless listed in Upcoming Events) begin at 10:15
(Preliminary Service at 9:45)

Kiddush Lunch followed by 1:00 Torah Study
What A Community! We painted the building together! Then breakfast was served to the painters. Thank you to all who participated in organizing us, painting, serving breakfast & cleaning up afterward!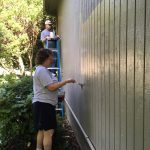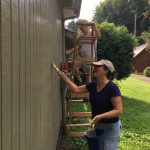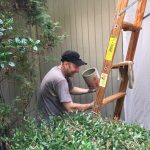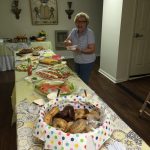 Sukkah Construction! Thanks go to those who helped build and decorate our sukkah this year!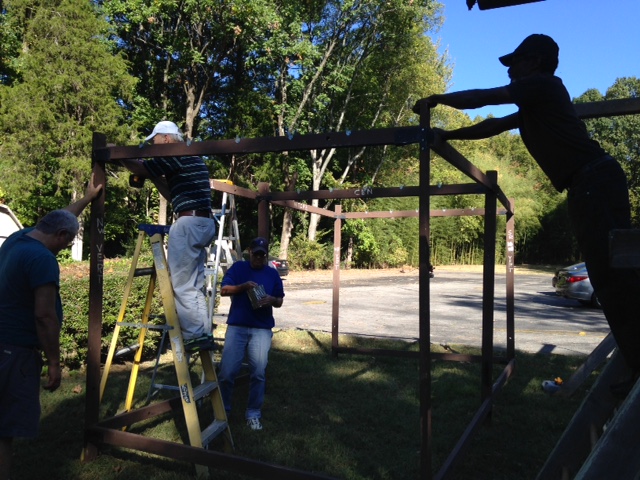 Purim! 

Some of the congregants (the finest actors in the land!) performed the Purim Shpiel to wide acclaim! We all enjoyed a Hot Dog Supper and delicious homemade hamentaschen!

The Great Big Challah Bake
We participated in The Great Big Challah Bake, a worldwide event for Jewish women to emphasize the significance and symbolism involved in baking challah for Shabbat. We had lots of fun and our challah turned out beautifully!
.
.
.
.
Rabbi Stephen Listfield
Since 2015, Rabbi Stephen Listfield has driven to Huntsville (or Zooms during Covid) from his home in Atlanta nine times during the year. He comes to us on Rosh Hashannah, Yom Kippur, and for seven Erev Shabbat and Shabbat morning Services. After the Shabbat Luncheon, he conducts a learning/study class. On Sunday, we have brunch with time to chat with the Rabbi.
For more about the Rabbi, see Rabbi Listfield's Bio.